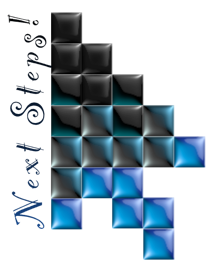 12.15.15

|

Discipleship

| by

Tim May
I remember the day that I became a Christian, Chaplain Mosley turned me towards the congregation and said, "Tim, this is your family. Family this is your brother." I wept as I received my baptism, as I took on my new life as a Christian.
That was on a Sunday, Monday morning when I got up, put on my uniform and headed to work I thought, "What now?" I remembered these words, "You did not choose me, but I choose you and appoint you to go and bear fruit - fruit that will last" (John 15:16). I read the words, but I had no idea how to live those words out.
These series of articles are really Bible Studies that are meant to help you discover what to do on that Monday after you said, "I am a Christian". These series of articles will help us discover not only how to bear fruit, but also the secret to bearing fruit that will last - Abiding in Christ.
So Jesus says, "If anyone does not remain in me, he is like a branch that is thrown away and withers...but if you remain in me and my words remain in you, ask whatever you wish and it will be given you." (John 15:8). It appears to me that it would be beneficial for me to remain in Jesus and to hold tightly to His words. Seems like a no-brainer to me and yet we all seem to struggle with this reality.
To appreciate the picture that Jesus is painting here it would be helpful for us to return to the image of God walking in the Garden of Eden. I don't know about you but I have a difficult time imagining myself as a stick, although there are times my wife has said that my head is as hard as a rock. When take a look at Genesis 3:8 we are given an image of a relationship with God that is amazing.
Now let's put ourselves in the right frame of mind. Imagine you are living in Buffalo, NY and the temperature is 22°F and there is about 3 feet of snow on the ground and wind is howling. I am shivering just as I type those words. Now picture yourself on the white sands of Panama City, Florida in December. Or imagine that you are in Miami, Florida and it is 98°F with 100% humidity outside and the AC in both your car and home have broken. Now you read these words, "Adam and Eve heard the sound of the Lord God as He was walking in the garden in the cool of the day..."
Don't you wish everyday would be a "cool of the day" experience? I know I do, but more than that I just appreciate the picture of being able to walk and talk with God, to just be in His presence, that no matter what is happening around or even within me, that when I am in His presence He can cause the chaos and strife of my life to seem like "the cool of the day".
UNLESS
Unless I am in a place, an experience, a situation that causes me to be separated from God. Adam and Eve were aware of their vulnerability because of some decisions that they had made. This awareness caused them to create an experience, a situation that made them want to hide from God. They were no longer in or with God. They were no longer able to hold tightly to His words because they were overcome with fear. They had in effect become like branches ready for the fire.
Yet, we see a reality that serves as an important first step for us in discovering how to bear fruit- fruit that will last. God continues to seek you out even when you make a choice not to remain in Him, to not hold tightly to His teachings. God says to Adam and Eve, "Where are you?" This is Good News! Sometimes we are afraid that if we make a mistake we will lose God's favor, we are afraid God will depart from us. Instead what we discover is that God will actively pursue us, even when we make a mistake. Even when we have made a mistake God still wants to give us a "cool of the day" experience.