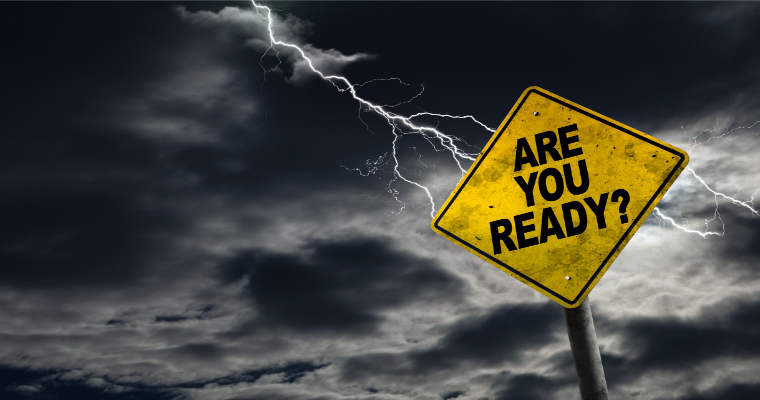 "…But I have prayed for you, Simon, that your faith may not fail." (Luke 22:32).
As I write this article, we have all witnessed the devastation of Hurricane Harvey. Many, if not most of us have lived through Hurricane Irma. We all are now listening with broken-hearts the stories of sadness that surrounds so many people and families in Mexico following the tragic earthquake. And we see the absolute devastation and destruction that Hurricane Maria has caused in the Caribbean and the U.S. Commonwealth of Puerto Rico.
Just one of these events is demanding upon the human spirit, but all of these events in less than one month can certainly push the human spirit to extreme limits. The disappointing and devastating news is a huge suck upon the human spirit. It leads many to a life of desperation, isolation, and even depression. Each time I watch or experience the kinds of tragedies I described in the opening paragraph I am reminded of the Proverb, "Hope deferred makes the heart sick, but a longing fulfilled is like the tree of life" (Proverbs 13:12-14). Many people become heartsick because they have lost hope and faith.
Peter has experienced the final meal with Jesus. He has heard Jesus use words like broken body and spilled blood. As he heard those words, he remembers Jesus telling them that He was going to Jerusalem and that He was going to be crucified. Peter's heart was dark that evening, and it became heavy as he heard Jesus speak about a betrayal. Peter believed he was ready for anything that may come against him. He believed his faith would sustain him during the upcoming storm that he was about to face. This is the backdrop behind Jesus' words to Peter.
Pay attention to the warning that Jesus gives to Peter, "Simon, Satan has asked to sift you as wheat." In other words, Jesus is saying, "Peter be mindful that a test is coming, an intentional test, a test designed to reveal the depth of your faith." Peter responds with boldness, "I am good to go. I got this one. I am going to ace this exam. Satan can throw whatever he wants at me I am confident I will never deny my trust and belief in you."
We all know what score Peter received on that exam.
It is easy to understand how people can lose hope and faith in the midst of faith challenging experiences like hurricanes, earthquakes, death, or a never-ending series of minor challenges. These kinds of experiences do just kind of wear us down.
I want you to notice what Jesus offers to Peter and also to us. Jesus does not condemn us for the times when we wonder, "Does God care? Has God abandoned me? Is God even real?" Jesus does not cancel our membership into the Kingdom of Heaven because we find out we are not as strong in our faith as we thought.
Jesus says, "I am praying for you." How cool is that? I love that image. I find such incredible hope and comfort in knowing that my readiness, my faith, my ability to keep pressing on when the challenge seems overwhelming is being supported by Jesus' prayer.
Are you ready for another hurricane, another tragic story, another disappointment? Am I ready for another shock to the system? Nope, but you know what I don't need to worry about my readiness because Jesus is praying that my faith will not fail. Jesus is already telling me as long as I believe He is praying for me, praying for me to keep pressing on, my faith will not fail. I guess that makes me ready. Guess what that makes you ready as well because Jesus is praying for you.