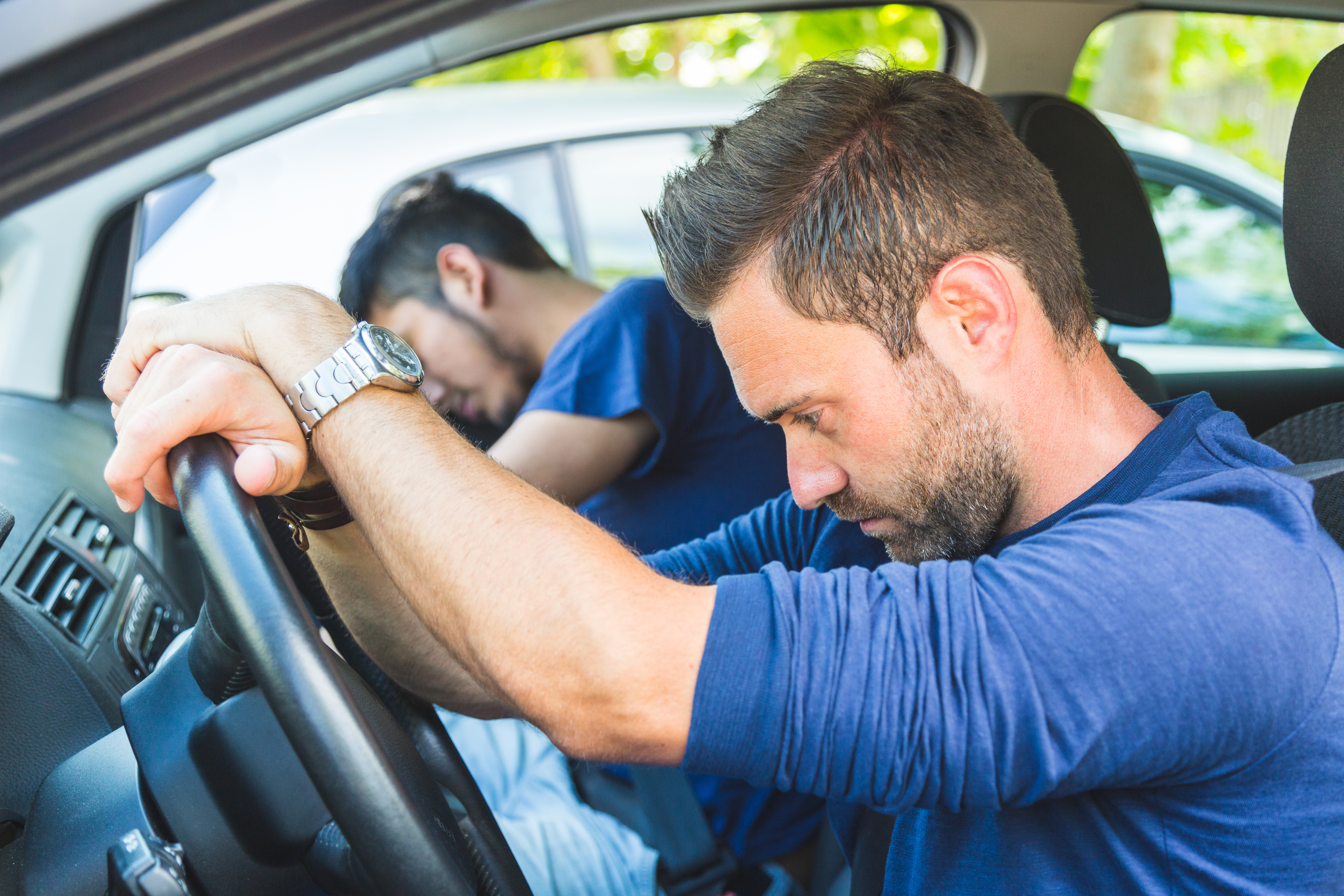 Why You Might Give Thanks in Your Next Yogurt Hitting the Fan Moment
Yogurt Hitting the Fan Moments
I am sure we all have faced those circumstances that I affectionately call "Yogurt Hitting the Fan Moments." You know the circumstance where you are driving to work, running 3 minutes behind schedule when all the sudden you hear a boom. Your car swerves, and you begin to hear that unpleasant clack, clack, clack sound. Yep, you have a flat tire. You are going to be more than 3 minutes late to work now.
Maybe you have gone to the local grocery store to grab a couple of items. You rush through the aisle to pick up a couple of things and then stand in the line of 10 items or less. There are three people in front of you and nowhere else for you to go because all the lines are full. To your annoyance, you notice the person in front of you has more than the allotted ten items, but of course you choose not to create a scene, especially since there are now four people behind you. Finally, it is your turn. The cashier scans your items and tells you the cost will be $10.38. You reach for your wallet, and then you discover your "yogurt hitting the fan moment" you left your wallet in the car.
Or what about a more serious "Yogurt hitting the fan moment" like the discovery of cancer, the loss of a special friend, the end of a marriage? All of these examples are most certainly not the kinds of circumstances that would lead a person to give thanks, but Paul tells us, especially those who call themselves Christians
"To give thanks IN ALL circumstances" (1 Thessalonians 5:18).
I want to suggest that the reason Paul expects Christians to give thanks in all circumstances is because of the benefits that result of giving thanks in yogurt hitting the fan moments. Paul does not want us to miss out on the benefits that God offers to us when we are facing circumstances that make life feel less than perfect.
Benefit #1 God offers to us is the capacity to see the negative situation from a more positive perspective.
Take for example Joseph's "yogurt hitting the fan" experiences. His brother threw him into a pit leaving him for dead. Eventually, he was rescued but sold into slavery. Throughout many ups and downs, he ultimately rose to a position that made him the second most powerful man in Egypt. A severe famine caused his brothers to come to Egypt to seek relief.
The brothers did not know that Joseph had become the powerful man he was until Joseph revealed himself to his brothers. When the brothers learned about Joseph's power and authority they became terrified, but Joseph said to them, "Do not be distressed and do not be angry with yourselves for selling me here, because it was to save lives that God sent me ahead of you." (Genesis 45:5).
Joseph, of course, did not say, "Thank you God for the jealousy of my brothers. Thank you for allowing me to be stupid and share my crazy dream with my family. Thank you for the pit I was thrown into…" No, Joseph did not give thanks FOR the circumstances, but he did learn to give thanks IN all the circumstances he encountered. This willingness to give thanks in the circumstances prepared Joseph to be able to see more fully and clearly how God intended to take an adverse circumstance and use it for the benefit of Joseph, his family, and thousands of others.
Benefit #2 The benefit of believing we are becoming more like Jesus.
Jesus promised us that we would be able to do great things (John 14:12). On most days I feel fortunate if I can do just good things, but Jesus tells me that I will do great things. That statement becomes more of a reality in my life the more I feel like I am walking in the same footsteps of Jesus. The more that I believe I am imitating Jesus thoughts, feelings, and actions the more I feel like it is indeed possible for me to do great things.
Jesus most certainly had his share of "yogurt hitting the fan" kinds of experiences and yet He always gave thanks. He shared His final meal with His disciples, and He already knew the brutality and humiliation that awaited Him. Yet, with tremendous composure and grace, He not only washed the feet of His disciples; He also took the bread and the cup, and He gave thanks to the Father for everything knowing full well what was yet to come. His willingness to give thanks in the circumstance He faced invites you and me to hear His words, "Father forgive them…" with compassion and conviction.
Benefit #3 We are invited to participate in the creation of a new earth.
Most people believe it is very abnormal to give thanks while you are in the midst of a very trying and challenging circumstance. Christians are called to make the abnormal normal. We are invited to show the world what life can look like when you are more God-reliant than self-reliant. When the world asks, "Why should I give thanks while I am still in the midst of this yogurt hitting the fan experience?" we Christians can stand in the gap as an example of faith. It is a place where we can demonstrate in a very concrete and profound way our belief the reason for our hope and faith.
What would you consider is the biggest obstacle to you giving thanks in all circumstances? Join the conversation by leaving a comment below.